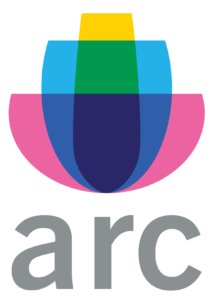 WITH ITS REVOLUTIONARY MATERIALS AND INVENTIVE  COLLECTIONS, ARC HAS CONTRIBUTED TO BOTH THE HISTORY OF GLASS-MAKING AND TABLEWARE… AND CONTINUES TO DO SO! EACH DAY, THE COMPANY'S TEAMS DRAW ON THEIR CREATIVITY AND EXPERTISE TO MEET USER'S NEEDS. THEY IMAGINE AND DESIGN THE SHAPES, TECHNOLOGIES AND MATERIALS OF THE FUTURE.
CEDER'S is a new, distilled Non-Alcoholic Gin that offers an alternative for cocktails and the much-loved G&T.
Growing global trends paint a picture of alcohol avoidance and total abstinence with 41% of people now trying to drink less and 1 in 5 people not drinking alcohol at all.
Ceders was created for those who are drinking less, or not drinking at all but want a sophisticated adult drink when socialising.
Handcrafted and bottled in Sweden, CEDER'S is made from classic gin and exotic South African botanicals, found only in the inspirational Cederberg Mountains of the Western Cape, South Africa.
These botanicals are combined with pristine Swedish water to create a unique drink that provides all the flavour of gin, without the alcohol.
Coca-Cola Hellenic Bottling Company (CCHBC) is the market-leader in the sale of 'non-alcoholic ready-to-drink' (NARTD) beverages in Ireland, distributing global brands including Coca-Cola, Coca-Cola Zero Sugar, Diet Coke, Fanta, Sprite, Appletiser, Schweppes and the 1783 range, and locally-owned drinks Deep RiverRock and Fruice.
Cork Dry Gin is Ireland's no.1 Gin. It's uniquely refreshing taste comes from a complex flavour matrix of juniper oils, coriander, angelica and other rare botanicals combined with the finest quality triple distilled grain neutral spirit. Zingy Cork Dry Gin is Ireland's no.1 Gin. It's uniquely refreshing taste comes from a complex flavour matrix of juniper oils, coriander, angelica and other rare botanicals combined with the finest quality triple distilled grain neutral spirit. Zingy citrus flavours of orange, lemon and lime exist throughout, while in the background a delectable coffee note shines through.
Lillet (pronunciation: 'Lee-Lay') is an award-winning wine-based aperitif.
Created in 1872 in the wine cellars of Podensac, a sleepy village in the south of Bordeaux.
Today Lillet is best enjoyed as a spritz, and the Lillet Rosé Spritz is the prettiest cocktail you'll see this summer.
Lillet is a staple of sidewalk cafés and early evening cocktail parties in France and beyond.
A subtle blend of rigorously selected wines and fruit infusions, Lillet is still crafted on site in Podensac using methods passed down since the nineteenth century.
Lillet is an aperitif that is less than half the ABV of gin or vodka at 17%.
An essential ingredient in all the best cocktail cabinets across the world, Lillet continues to enjoy its rising popularity as a low alcohol drink.
In the whiskey that bears his name, the legendary spirit of Patrick J. O'Flaherty lives on today, worldwide. He was Paddy, to his friends, and they were legion. A kindly, generous and beloved fellow, Paddy traveled pub-to-pub across Ireland, selling Cork Distilleries Map of Ireland Whiskey and giving out rounds of free drinks along the way, for more than four decades, but the legend (and the whiskey) became a favorite well beyond Ireland. Before long, international patrons and publicans alike were clamouring for more "Paddy," so the whiskey's name was changed to honour the man himself, as global demand increased. Paddy's namesake whiskey, triple distilled and aged in the oaken casks of County Cork, Ireland, was always light, balanced and pure. A smooth, accessible whiskey for nearly a quarter millennium, it remains just so today, wherever you enjoy it.
The Dublin Liberties Distillery is a stunning state of the art working distillery housed in a 400 year old building in the heart of Dublin city. Visitors can take a guided tour of the distillery to see first-hand how whiskey is made, get up close and personal with the beautiful copper pot stills, and hear the stories from the vibrant Liberties area that inspire the whiskeys. The tour ends with a tasting in the impressive distillery bar, where guests are welcome to stay on and enjoy some perfectly crafted cocktails as they overlook the Still House. The ground floor is also home to a café and a whiskey shop. Tour tickets can be booked in advance at www.thedublinlibertiesdistillery.com (open 7 days a week).
Sky is the leading provider of entertainment and communication services which is built on over 25 years of market transformation and innovation.
Sky Business is the business-to-business division of Sky, providing a wide variety of commercial premises across the UK and ROI with unrivalled entertainment from unmissable live sport and breaking news, to the best drama and comedy, documentaries and films.
In addition to its entertainment portfolio, Sky Business provides communication services to its customers including Sky WiFi and Sky Ethernet. Sky Sports is the home of football, including the Premier League, Sky Bet EFL, SPFL, and UEFA Nations League. In addition to football, Sky Sports shows GAA, golf's Majors, Formula 1, cricket, darts, NFL, NBA and much more.
For social media our twitter handle is @skysportspub
We've been crafting our smooth-drinking whiskey for over 140 years, ever since our founder M.W. Heron created the 'The Grand Ole' Drink of the South' way back in 1874. Back then, he was fond of saying 'None Genuine But Mine' and it still holds true today – as whiskey lovers around the world reach for the unmistakable, smooth-drinking flavor of Southern Comfort.
Sponsoring this world class awards program like the Bar of the Year Awards will provide your business with a cost effective way to reach your target audience and engage directly with your customers and consumers. Don't miss out on this unique opportunity to showcase your products, elevate your brand perception with consumers and create an activation  that wow the hospitality industry.
For more information on how you can sponsor the Bar of the Year Awards, contact:
Trish Murphy, Sales Manager, Licensing World Phone: 01 432 2231 or email trish.murphy@ashvillemediagroup.com