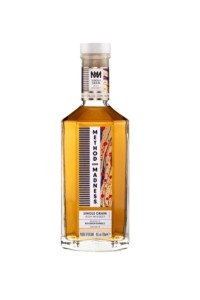 Emerging and established Irish whiskey producers and bars were honoured last Thursday evening at the 2019 Irish Whiskey Awards which took place at the Dingle Distillery in Co.Kerry. The evening commenced with a tour of the distillery and drinks reception hosted by the Dingle Distillery co-founders and team.  
Keynote speaker, Colum Egan, Master Distiller for Bushmills Distillery presented the awards, which are now in their seventh year and span over 20 categories. 
Judging of the awards took place in July and August with members of the Celtic Whiskey Club, Irish Whiskey Society, Irish Whiskey Society Dingle Chapter, Kilkenny Whiskey Guild & Cork Whiskey Society as well as two new participating societies; Waterford Whiskey Society and Belfast Whiskey Club. Overseas members of the Celtic Whiskey Club also had the opportunity to purchase sample packs without having to travel to Ireland.  Whilst members of the trade were responsible for blind judging the white spirits, liqueurs and barrel-aged beer categories. 
It proved to be a great year for the whiskey brands from the ABC IDL portfolio, IDL/Pernod Ricard's premium division. Three top awards were won by the team's brands. 
Best Irish Single Pot Still Whiskey – Midleton Barry Crockett Legacy
Best Irish Cask Strength Whiskey – Redbreast 12 Year Old Cask Strength
Best Irish Single Grain Whiskey – Method & Madness Single Grain Virgin Spanish Oak Finish
Shane Davey, director of ABC IDL, says,
"We are delighted to have one these awards, they are a testament to all the hard work of the masters in Midleton. Our company's goal is to be the maker of the worlds best whiskies, and these awards show us we are on the right track. "