Our wine expert Jean Smullen looks at wines that match the lighter food options that people turn to when the warmer weather arrives. Here are some of the styles that are currently in demand as summer approaches
Rosé wine is the most seasonal of all styles, accounting for approximately four per cent of the Irish market. As soon as spring arrives, more of it starts to appear. Sparkling wines also surge in popularity at this time of year. Nothing says summer like a glass of something with bubbles, and  the rise and rise of Prosecco shows no sign of abating. Sparkling wines are also much sought after as the season of weddings, communions, confirmations  and graduations arrives. Lower alcohol wines are also a new emerging trend –  many new world producers are  launching more of  these this year. Expect to see a greater demand for the specifically created lower alcohol varietals ranges as the consumer becomes more health conscious and more aware of ABV levels. Pinot Grigio is still a perennial favourite with the consumer. The popularity of the Italian pseudonym for the Pinot Gris grape has gone global. Such is the resonance of the Italian language name for this French grape that the new world producers have now been adopting it en masse. The term Pinot Grigio has almost become a brand name in its own right. It is one of the most sought after wines and a must stock on any restaurant or pub wine list.
One of the most sought after wines for summer drinking is New Zealand Sauvignon Blanc. As an isolated cool-climate island nation, New Zealand enjoys an undeniable advantage when it comes to producing distinctive, high quality wines. No place is more than 130km or 80 miles inland and the proximity of the vineyards to the ocean has a pronounced effect on the character of their wines. Mild sunny summers and a marked difference between day and night time temperatures in many regions, slow the ripening of their grapes, which allow them to develop intense flavours.
Most Reliable White
The world's most reliable white wine should never be taken for granted. Sauvignon Blanc brings over $1.5bn New Zealand dollars to their economy annually. It is 142 years since Marlborough was first planted and 30 years since Cloudy Bay put New Zealand on the global wine map. In 1973, as Marlborough's first Sauvignon Blanc vines were being planted, no one could have imagined that it would achieve the superstar status that it has attained today. Pungently aromatic, New Zealand Sauvignon Blanc assails the senses with red capsicum (bell peppers) and gooseberry characters, lush passion fruit and tropical fruit notes. Fresh cut grass, tomato stalk, and lime flavours added to the mix give this wine style its enormous appeal. The explosive flavours of New Zealand Sauvignon Blanc have dazzled wine critics throughout the world and today this is one of the most sought after wine styles thanks to its vibrant, distinctive qualities. New Zealand Sauvignon Blanc is a must list as a summer wine style.
Don't forget though, New Zealand is not just about Sauvignon, these days New Zealand is also becoming known for a range of aromatic and alternative white varieties such as Riesling, Pinot Gris, Gewurztraminer, Albarino, Gruner Veltliner and Viognier. In terms of New Zealand red,  Pinot Noir produced in New Zealand is fast gathering momentum on most good restaurant lists. Though Pinot Noir  is a thin skinned grape, this does not mean that it does not produce red wine with great complexity. New Zealand  Pinot Noir shows fine tannins and elegance, with lots of spice and vibrant ripe summer fruits. It is perfect served with barbeque beef or lamb
Premium Category Focus
Australia is another country that is well worth a look when you are reviewing your restaurant list for the summer. The Irish wine drinkers' love affair with Australia continues unabated. It is the second most popular country of origin in terms of sales here, accounting for over 18% of all wine sales in Ireland. Australia has moved away from the entry level fruit driven wine styles that were so popular a decade ago. Now Australian wine is all about the premium category and here they offer mid-priced and premium wines that are world class. Don't forget that the Southern Hemisphere harvest takes places in Spring so the new vintages are coming on stream now so look out for the fresh zesty 2016 vintage white wines from Australia and New Zealand and the 2015 vintage in terms of the reds.
Australia prides itself on its regional diversity. With a geographical size similar to Europe, you can now expect wines of enormous diversity. With distinct climates, soils and terroirs, it is no surprise that Australia boasts an array of wine styles, flavours and grape varieties. You will find still, sparkling, sweet and fortified wines, and some of the most sought after are wines from cool climate regions, but also look out for alternative varieties such as Fiano, Malbec, Tempranillo and Negroamaro, all of which challenge the traditional assumption of the styles produced in Australia.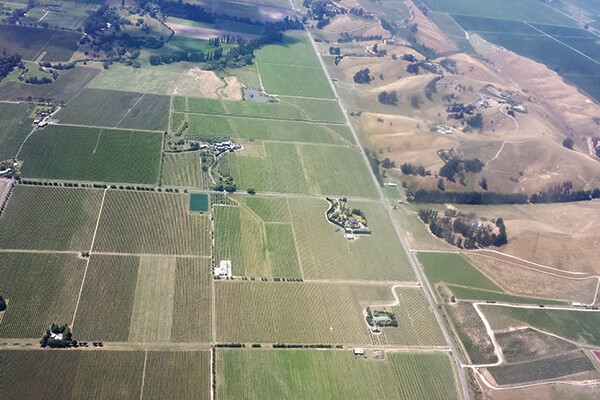 New Zealand
New Zealand  producers to look out for include Cloudy Bay (Edward Dillon & Co), Felton Road (JN Wines), Lawson's Dry Hills Wines (Febvre & Co),  Greywacke,  Kim Crawford and the excellent sparkling wines from Central Otago produced by Akarua (Liberty Wines),  Wither Hills (Coman's Beverages), Matua and Saint Clair (Findlater Wine & Spirit Co),  Ribbonwood (Le Caveau),  Te Pa (Enowine), Seifried Estate (Classic Drinks), Craggy Range and Escarpement (Tindal Wine Merchants), Esk Valley and Vidal  (Barry & Fitzwilliam), Marisco Vineyards (Robb Brothers) and Nautilus (Cassidy Wines).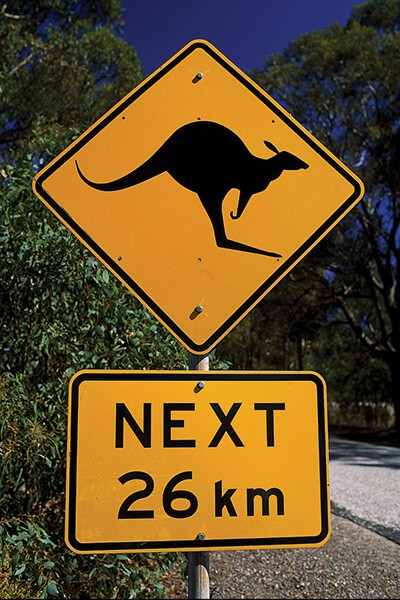 Australia
Australian producers to look out for include: Nepenthe (Barry & Fitzwilliam), Wynn's Coonawarra Estate (B MacCormaic Vintners), Chaffey Bros, Dalrymple, Jansz, Jim Barry, Vasse Felix, Victoria Park, and Yalumba (Cassidy Wines); Barramundi Wines and Peter Lehmann (Coman's Beverages), Wakefield Wines (Dalcassian Wines & Sprits), d'Arenberg and De Bortoli (Febvre & Co), Penfolds, Rawsons Retreat, Rosemount and Katnook Estate (Findlater Wine & Spirit Co), Thorn Clark (J&C Kenny Wines & Spirits),  Clonkilla, Innocent Bystander, Shaw + Smith and Mount Horrocks (Liberty Wines), Langmeil and Heartland (Robb Bros Wine Merchants)