SOUTHERN COMFORT PEOPLE'S CHOICE AWARDS
Following extensive deliberations and many miles travelled up and down the country visiting all the entrants, the finalists for the 2018 Bar of the Year Awards have been announced.
BUSHMILLS COCKTAIL BARTENDER COMPETITION
Entries are now closed!
Bartenders from around the country are invited to take part in the 2018 Bushmills Cocktail Bartender competition.
The competition will take place on Monday 16th July in ZOZIMUS.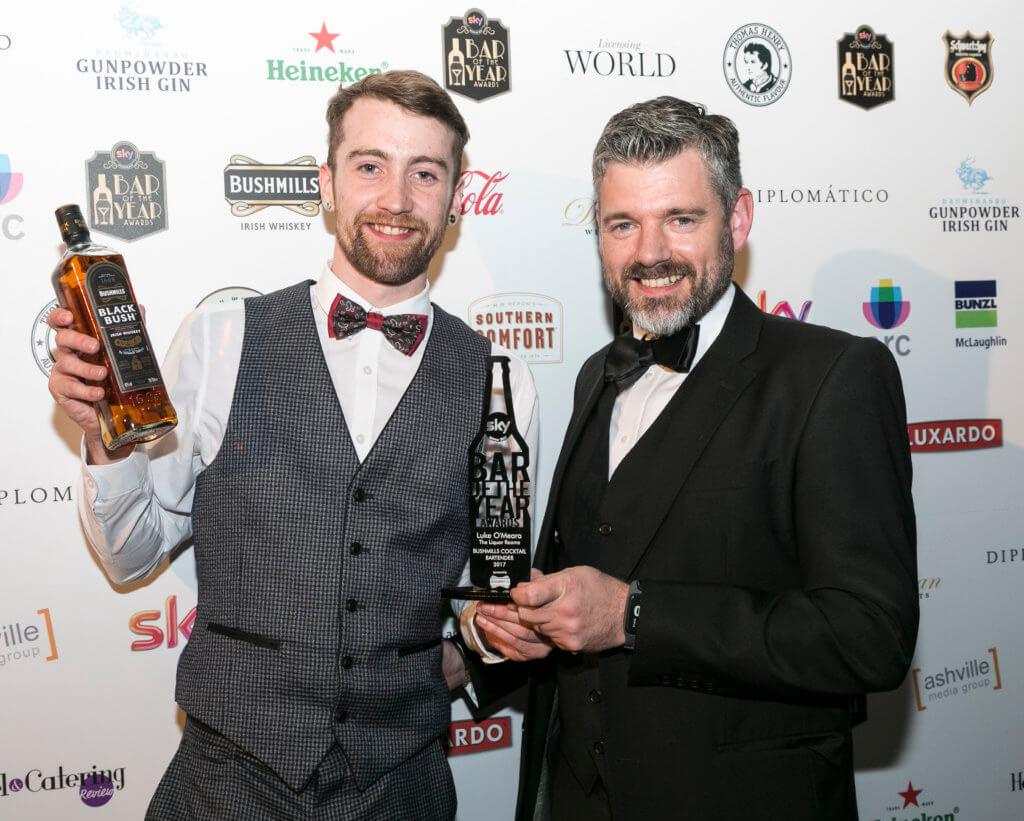 Last year's winner Luke O'Meara, The Liquor Rooms pictured here, with Fergal Wilson, Bushmills.
Check out video of the live Bushmills Cocktail Bartender competition which took place in Zozimus Bar on 31st July 2017!
THE PRIZE!
The winner will receive national media coverage, they will be brought on an overnight trip to the Old Bushmills Distillery, which includes a VIP tour, tasting and a blending session with the Master Blender, Helen Mulholland. The winner will also receive a coveted position on our judging panel.
2018 Bar of the Year Awards
The Bar of the Year Awards have recognised the excellent bars, knowledgeable staff, high quality service, and innovation in the bar trade. Now in their twelfth year the Bar of the Year Awards are the premium awards for the licensed trade. The Bar of the Year Awards are dedicated to raising the profile of the licensed trade and reminding consumers of the excellent service and quality that exists today within the licensed trade
From long established traditional local pubs to up-and-coming new arrivals, the Bar of the Year Awards is the ultimate stamp of approval for the best of the best in the licensing industry.
 For any further enquiries please contact Jacinta on: 01 4322201
or by email:  [email protected]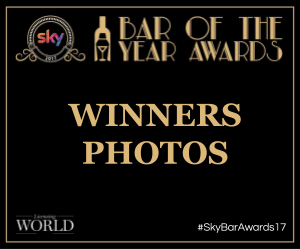 SPONSORSHIP OPPORTUNITIES
Sponsoring this world class awards program like the 2018 Bar of the Year Awards will provide your business with a cost effective way to reach your target audience and engage directly with your customers and consumers.

Don't miss out on this unique opportunity to showcase your products, elevate your brand perception with consumers and create an activation that wow the hospitality industry.

For more information on how you can sponsor the Bar of the Year Awards, please contact the Bar of the Year Awards Team on 01 4322201